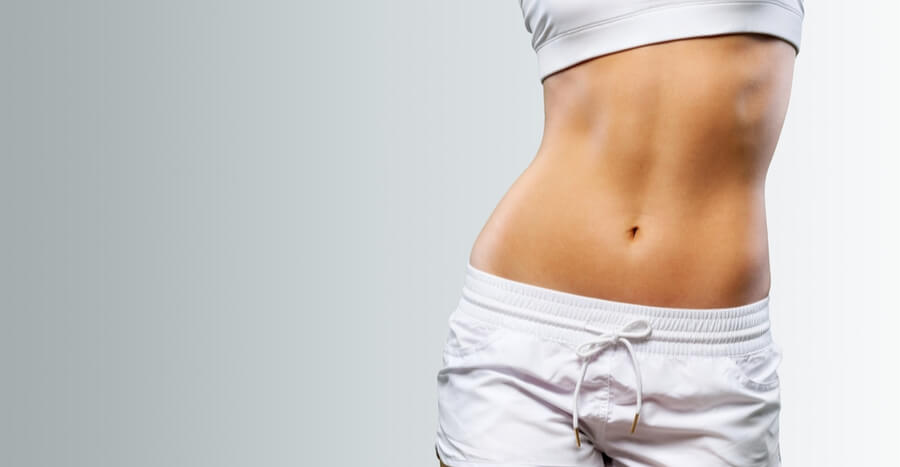 What Is Body Sculpting?
Body sculpting, also known as body contouring, encompasses techniques for body region-specific fat reduction, revealing a svelte, toned, and sometimes tightened physique depending on the method utilized. Body contouring procedures may be surgical (invasive) or non-surgical (non-invasive). Examples of invasive body contouring methods include traditional liposuction and variants such as ultrasound assisted liposuction, tumescent liposuction, smart liposuction, and VASER liposuction. Examples of non-invasive body contouring techniques include CoolSculpting™, Kybella™, Vanquish™, and SculpSure™. Target areas for both invasive and non-invasive fat reduction may include:
Buttocks
Hips
Abdomen
Flanks/side ("love handles")
Back
Arms
Neck
Chin ("double chin")
Thighs, inner and outer
Calves
Ankles, &
Breasts (in both men and women)
How Is SculpSure Performed?
One cutting-edge technique for non-invasive body contouring that is gaining popularity is SculpSure, which represents laser sculpting of the body. This body contouring system has been cleared by the Food and Drug Administration (FDA) for location-specific fat reduction in the abdomen, back, thighs, "love handles," and most recently under the chin.
SculpSure can be utilized for both women and men and on diverse body types. The ideal candidate for SculpSure has a body mass index (BMI) less than 30, and a body area (or two) with troublesome pockets of fat that cannot be eliminated despite appropriate diet and exercise. This method of body contouring works via lipolysis, a scientific process that destroys fat cells by literally "melting" fat away to reveal a natural, slimmer appearance.
How Is SculpSure Different from Other Body Contouring Procedures?
It's important to remember that SculpSure is not intended as a means for significant weight loss. Body contouring via SculpSure represents non-surgical, non-invasive fat reduction. Unlike other body contouring procedures, fat reduction is achieved with laser heat energy as opposed to cold temperatures (CoolSculpting) or ultrasound. SculpSure can safely destroy fat cells in less than half the treatment time of some other body contouring procedures. For example, a SculpSure fat reduction treatment only takes 25 minutes, while a CoolSculpting session takes approximately 60 minutes. Additionally, SculpSure provides superior comfort levels compared to other body contouring procedures.
Liposuction and some of its variants can be thoroughly uncomfortable, which necessitates anesthesia. To further contrast, a system such as CoolSculpting utilizes suction-based applicators along with a post-procedure massage, which can be quite uncomfortable. In terms of fat reduction, laser sculpting with SculpSure provides superior efficacy compared to some other body contouring methods. SculpSure provides, on average, a fat-pocket reduction of 24% in roughly 6 weeks, while CoolSculpting comes in at roughly 22% in about 8 to 16 weeks. Lastly, in addition to non-invasive fat reduction, SculpSure provides skin tightening around the targeted areas. The heat produced by the system not only destroys fat cells, but also stimulates the production of collagen, which helps improve the skin's elasticity.
What Can Patients Expect During the Procedure? Are There Any Side Effects?
Due to the non-invasive, non-surgical nature of the fat reduction procedure, SculpSure can be performed without the need for any anesthesia, whether local or general. During treatment, the SculpSure device is wrapped around you like a belt. When the treatment starts, initially you will feel a cooling sensation, which will be present throughout the entire procedure for your comfort. Then the four heads of the applicator deliver a stream of laser energy to the targeted area that heats fat cells to a very specific temperature (anywhere from 107.6 °F to 116.6 °F), which in turn destroys the resistant fat cells. You will feel a deep warmth and/or tingling sensation intermittently throughout the treatment, which is generally well tolerated as the heat from the lasers cycle on and off. Over the next 3 months, the dead fat cells will be processed and eliminated naturally by your body's lymphatic system.
There is no downtime following your SculpSure fat reduction treatment, and you are free to immediately resume your daily activities. Common side effects may include some soreness or stiffness and possibly bruising in the treatment area. Virtually no serious side effects have thus far been reported with this procedure. As your body metabolizes the destroyed fat cells, you may start to see results as early as 6 weeks, with optimal results usually seen at 12 weeks. After your SculpSure treatment, the fat cells will not return, but keep in mind that your existing fat cells can increase in size, causing weight gain without proper attention to diet and exercise. You will need to wait at least 6 weeks between your treatments if a repeat procedure is needed.
If you want safe location-specific fat reduction with no downtime, contact Precision M.D. today to schedule a free consultation to see if you are a candidate for body contouring via SculpSure.