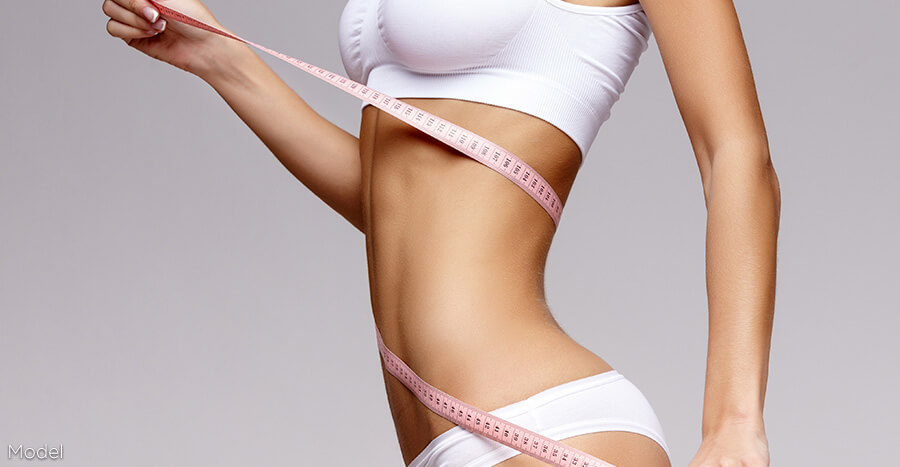 Do you exercise regularly and eat a healthy diet, but are not seeing the results of your hard work paying off? Have you slimmed down but are still struggling with unresponsive areas of stubborn fat? Are you having difficulty building and achieving the muscle tone you desire? EMSCULPT may be the treatment option for you! This unique non-surgical, non-invasive treatment option pulls double duty as it reduces areas of pesky fat and enhances muscle tone. Explore the benefits during a consultation with our team at Precision MD in Elk Grove, California!
What Is EMSCULPT?
EMSCULPT is a non-surgical, non-invasive body contouring treatment unlike any other. This treatment option is the first to use high-intensity focused electromagnetic (HIFEM) technology to stimulate muscle contractions. These muscle contractions help enhance muscle mass and tone.
Treatment with EMSCULPT can help:
Build muscle tone and definition
Enhance and create a more defined, sculpted appearance
Reduce stubborn areas of fat
EMSCULPT is commonly used to treat the abdominal area to reduce pesky stomach fat and promote the appearance of abdominal muscles. However, it can also be used for a non-surgical butt lift. Learn more about the possibilities of treatment during your consultation with us in Elk Grove!
What Can I Expect from EMSCULPT ?
EMSCULPT begins with a member of our team using the device to destroy fat cells and begin to create the conditions to properly stimulate muscle contractions. Extreme conditions are created by supramaximal muscle contractions, which forces your muscles to contract and create better tone and definition. However, the treatment is relatively relaxing and the sensation is comparable to an intense workout.
EMSCULPT is performed in the comfort of our office in Elk Grove and there is no set downtime associated with this non-surgical, non-invasive treatment option. However, experiencing some muscle soreness – similar to the post-workout experience – may occur. Treatment sessions are typically short, and you should be able to return to your normal daily activities.
While results will vary for each person, they typically begin to show within a few weeks of your first treatment session. A regular series of treatments may be necessary to help you achieve the best results, and a continued commitment to a healthy lifestyle helps maintain your results. Our team can help determine the best treatment plan for you.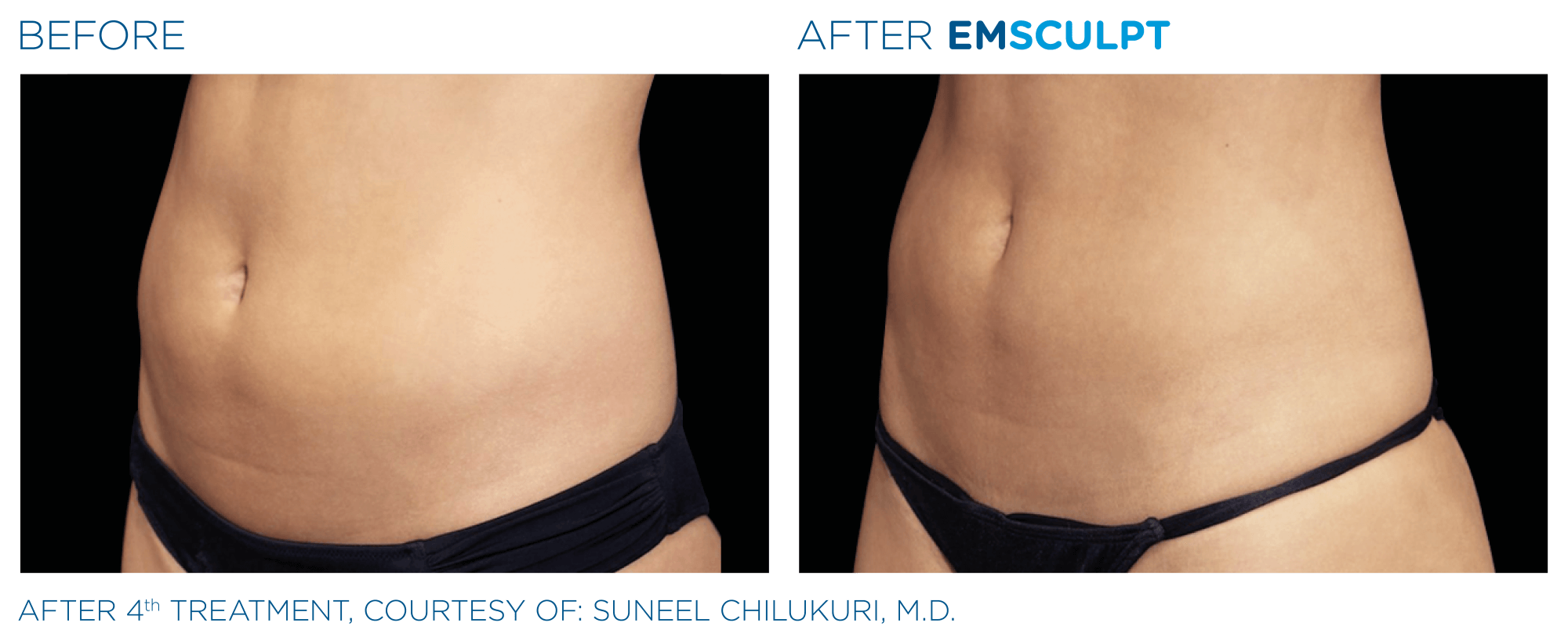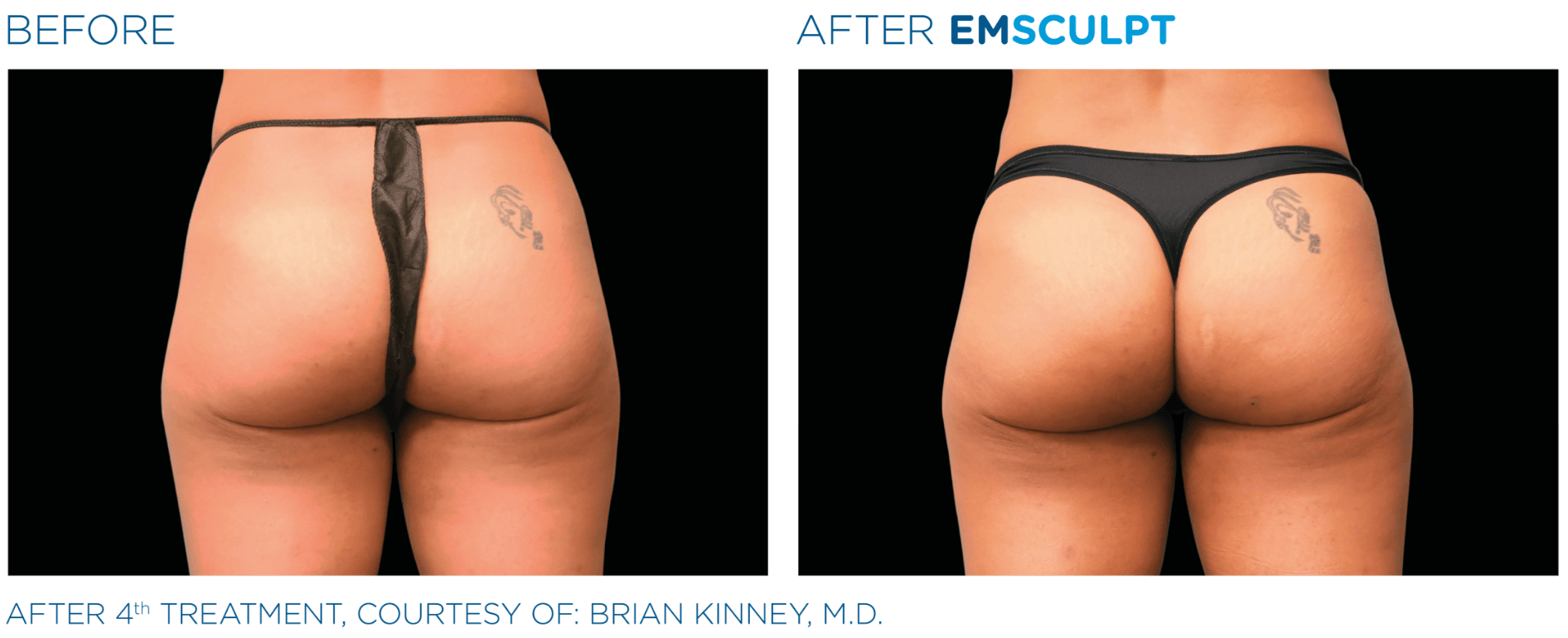 *There is no guarantee of specific results and the results can vary.
Am I a Good Candidate?
It is important to remember that EMSCULPT is not a weight loss procedure and it is commonly recommended to people close to their goals who are frustrated with stubborn areas of fat. However, this procedure can be used to help enhance the results of other treatments.
A consultation with our team in Elk Grove can help ensure this treatment is the best choice for you. It is safe and effective for both men and women, but it is important to have realistic goals and expectations for treatment.
Schedule Your Consultation!
Interested in enhancing muscle tone while reducing stubborn body fat? Contact us today at Precision MD and schedule your consultation to learn more about EMSCULPT! Our team proudly serves Elk Grove, California and the surrounding areas. We are dedicated to helping you achieve your aesthetic goals.