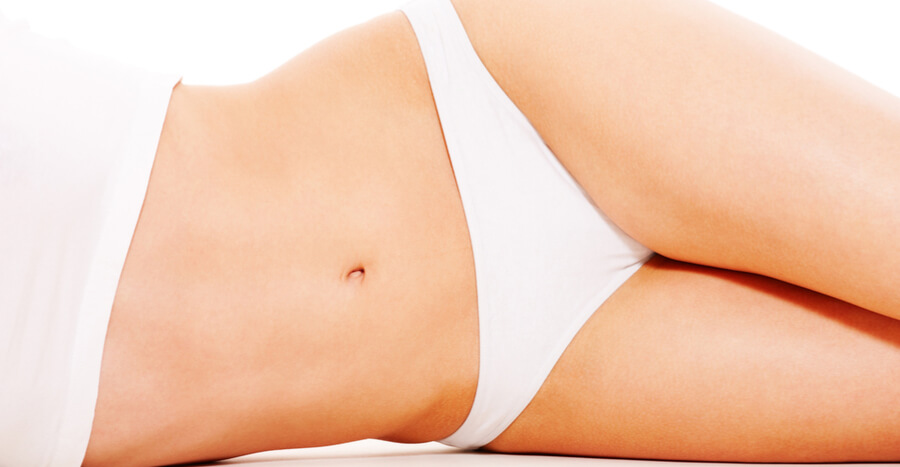 What Is CoolSculpting in Sacramento, CA?
CoolSculpting® is an innovative non-surgical fat reduction technique that can be used to significantly re-contour the body while getting rid of unwanted fat deposits. It is one of the most commonly performed non-surgical fat reduction procedures in the world. To date, more than 6 million CoolSculpting treatments have been performed worldwide. The procedure can help both women and men eliminate stubborn fat that resists all efforts, including diet and exercise. Ideally, candidates are no more than 20 pounds over their ideal body weight. Remember, unlike weight loss surgery, CoolSculpting Sacramento is not a weight-loss solution for people who are afflicted with obesity.
Do you want to lose those "love handles" or "muffin top" on your flanks/sides? CoolSculpting is US Food and Drug Administration (FDA)-cleared for fat freezing in these areas and 7 others, including:
Abdomen
Chin
Outer thighs
Inner thighs
Upper arms
Bra/back fat area
Underneath the buttocks
How Does Fat Freezing Work?
Interestingly, your fat cells are far more sensitive to temperature, especially cold, than your skin cells. This is the insight behind cryolipolysis, or "fat freezing," the proven science on which the CoolSculpting procedure is based. Fat freezing via CoolSculpting crystallizes and kills unwanted fat cells via a handheld device to accurately freeze and eradicate areas of excess fat below the surface of the skin. Once the treated fat cells are crystallized, they die and are naturally processed and permanently eliminated from the body by being processed by the liver and excreted through your urine. Fat cell removal occurs without damaging the skin or surrounding tissue, and results in a more toned and sculpted long-term appearance.
What Is the Difference Between CoolSculpting and Liposuction?
There are many differences when comparing CoolSculpting vs. liposuction. CoolSculpting Sacramento is a non-surgical, non-invasive alternative to liposuction. As a result, CoolSculpting does not require any anesthesia, neither local nor general. CoolSculpting removes much less fat volume than traditional liposuction, eliminating up to 25% of the fat cells in any given part of a person's body., while liposuction may be able to remove up to 5 liters, or about 11 pounds, of fat (removing more than that is generally not considered safe). As a result, you may require repeated CoolSculpting treatments.
Sacramento CoolSculpting may be more appealing to patients averse to surgery or who have medical ailments that prohibit invasive surgical procedures such as liposuction. Lastly, there is much less pain associated (almost none) with CoolSculpting than with fat cell removal via liposuction.
What Can Patients Expect During the Coolsculpting Sacramento Procedure? Are There Any Side Effects?
Non-surgical fat reduction via CoolSculpting in Sacramento has been proven safe and effective. The system utilizes a disposable protective gel pad that is placed on the skin over the treatment area. Once the medical assistant activates the suction over the gel pad, the excess fat is pinched in the cooling head. You may feel some pulling, tugging, cramping, and/or mild pinching along with intense cold, which usually subsides within 5 to 10 minutes as the treatment area gets numb and the fat freezes.
A CoolSculpting treatment session lasts approximately 1 hour, and some patients have more than one treatment during the same visit or wait several weeks for a repeat session. Because CoolSculpting is non-invasive, non-surgical, and requires no local or general anesthesia, side effects are minimal and transitory. Following the procedure, common side effects may include temporary redness, swelling, bruising, tingling, tenderness, cramping, aching, itching, or skin sensitivity. Additionally, there is no downtime with this non-surgical fat reduction technique, which makes returning to normal activities a breeze. You may even return to work the same day immediately after treatment.
You may see noticeable changes as quickly as 3 weeks after your treatment and will experience the most dramatic results after 2 to 3 months. Your body will still continue to metabolize and eliminate the dead fat cells for up to 4 to 6 months after treatment. Keep in mind that if you are serious about maintaining your newly reshaped physique, you must avoid weight gain after treatment. Theoretically, fat cell removal is permanent, as we don't produce new fat cells as an adult. But when we gain weight, the remaining existing fat cells can increase in size, defeating any results provided by CoolSculpting.
If you have some bulges that you just cannot get rid of despite diet and exercise, contact Precision M.D. today to schedule a free consultation to see if you are a candidate for fat freezing with the one-of-a-kind Sacramento CoolSculpting procedure.
2 Months Post-Treatment



*There is no guarantee of specific results and the results can vary.