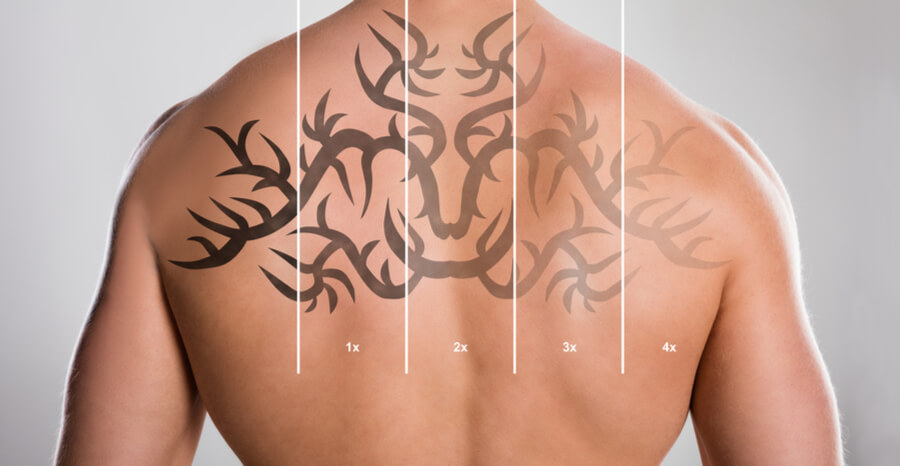 Do you have a tattoo that you regret getting? Do you constantly try to hide your unwanted tattoo? There are many people who get tattoos and then end up regretting them later in life. If you are unhappy with the appearance of your unwanted tattoo, there is a revolutionary treatment option for eliminating your tattoo in a non-invasive way. With PicoWay tattoo removal treatments, you can successfully diminish your unwanted tattoos for good.
What is PicoWay?
PicoWay is an advanced laser system that utilizes the combination of 3 different wavelengths to treat all tattoo colors and types. The specialized PicoWay technology offers optimal flexibility that allows for the adjustment of delivery, energy, and coverage size for a completely customized treatment. The specialized combination wavelength pulses provide better  results than alternative treatment options because PicoWay successfully treats all tattoo colors with fewer required treatments. This powerful and efficient system can eliminate your unwanted tattoo for clear and smooth skin.
How Does it Work?
During treatment, the specialized PicoWay tool is held to the surface of the unwanted tattoo. The advanced technology then works to emit the combination wavelengths in "picosecond pulses" that are delivered to the skin in one trillionth of a second. The extreme bursts work to target and break up the tattoo ink into tiny particles. Once the particles are broken up, your body then completes the task of naturally eliminating them from the body.
Because the combination energy is so advanced, it allows for fewer required treatments with improved results. Typical tattoo removal treatments require 8-12 sessions. However, PicoSure advanced system allows for only 3-6 suggested sessions. This innovative and revolutionary combination laser system offers fantastic results through comfortable and quick treatments.
Who is a Candidate?
If you are like many other people who have gotten a tattoo in the past, and are now unsatisfied by the appearance, you could qualify as a candidate for treatments. If you are looking for a non-invasive and comfortable treatment for safely removing your unwanted tattoo, you could also benefit from treatments.
Contact Us
If you are ready to say goodbye to your unwanted tattoo, reach out to us here at Precision MD located in Sacramento, CA. to learn more about how PicoWay treatments can benefit you. Contact us today and schedule your consultation!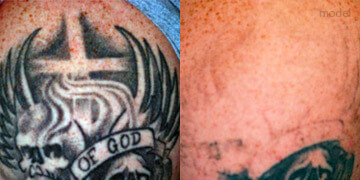 *There is no guarantee of specific results and the results can vary.